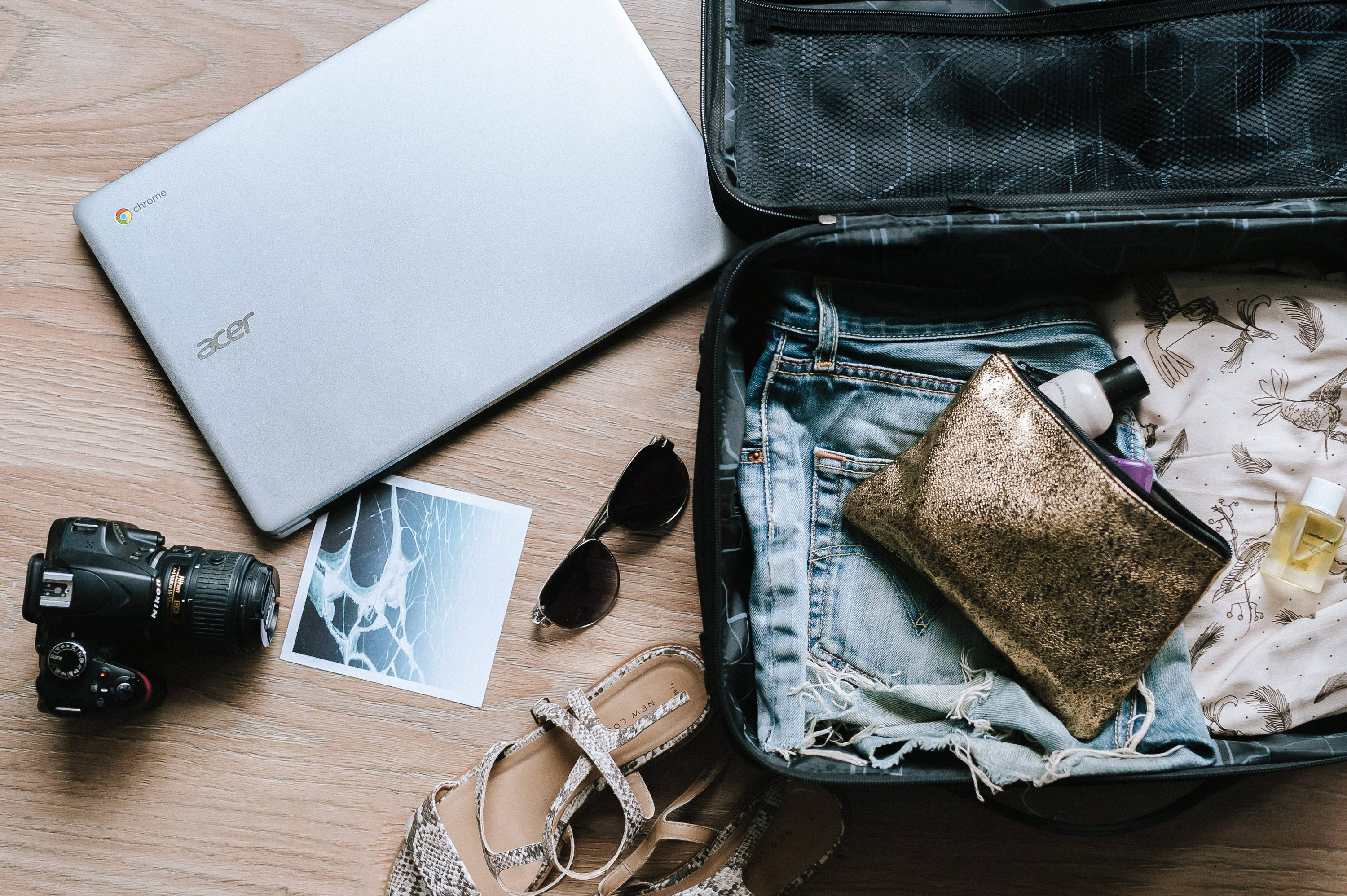 We love traveling, weather it be business or pleasure we've got you covered.
Not all hotels are created equal, if your planning a quick trip but want all the comforts of home,
make sure you grab these items before you take off.
Sleep Mask
Get the best sleep on your trip with a silk face mask.
Complexion Brush
Extra soft bristles cleanse and exfoliate. Use regularly as an invigorating skin care regimen for a healthy complexion.

Headband
Super soft stretch mesh helps hold your hair back without creasing your hair
Hair Brush
Bamboo hair bush is great for detangling your tresses
Microfiber Hair Towel
This quick drying hair turban is great for keeping hair dry, tidy and away from the face. It's lightweight,
microfiber material is ultra absorbent and dries hair faster than ordinary towels. Button fastener provides
an easy comfortable fit.

Ultra lux Therapy Socks
Never walk bare foot in a hotel! Grab your Ultra Luxe Therapy Socks, treated with lavender and jojoba they deeply hydrate your feet and are super soft and comfy.
Polishing Towel
Lather up with a polishing towel for smooth clean skin.